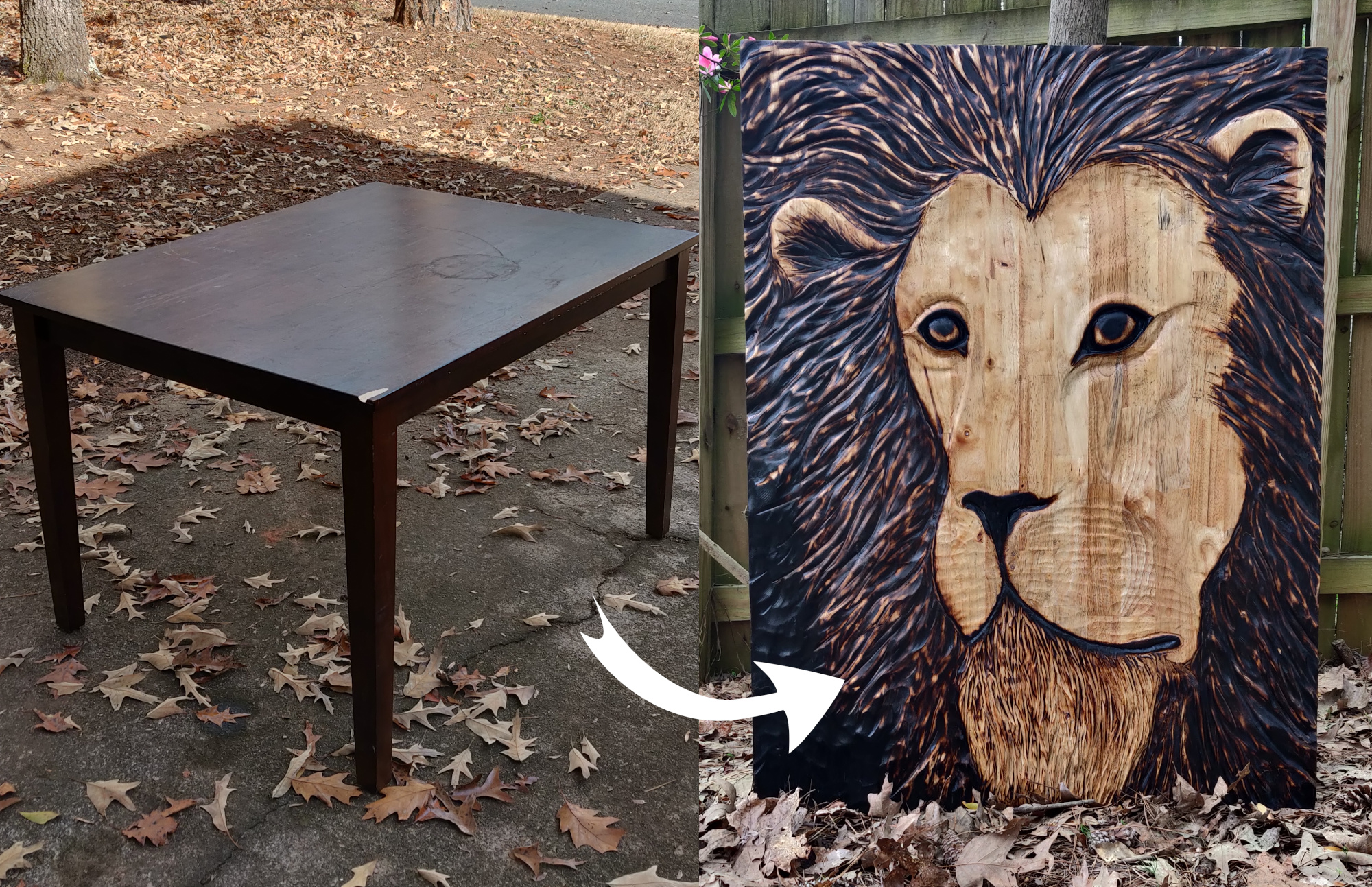 Making Art From a Free Table
I was walking my dog a while back and noticed that one of the people in my neighborhood had put out a wooden dining room set with a sign on it that said "FREE!" At the time, there wasn't much that I could do about. I couldn't carry all that stuff on my back… not while also walking the dog. Still, the thing filled my mind for the remainder of the walk to the point that once I got back home, I jumped in the family van with my wife and we headed off to grab it.
The tables and chairs were in OK shape, but they certainly needed love. We thought that it may be a fun project to fix them up, refinish them, and then either use them for ourselves or give them to someone else.
A great idea, but we got busy and the table and chairs languished in our garage for months. Project limbo.