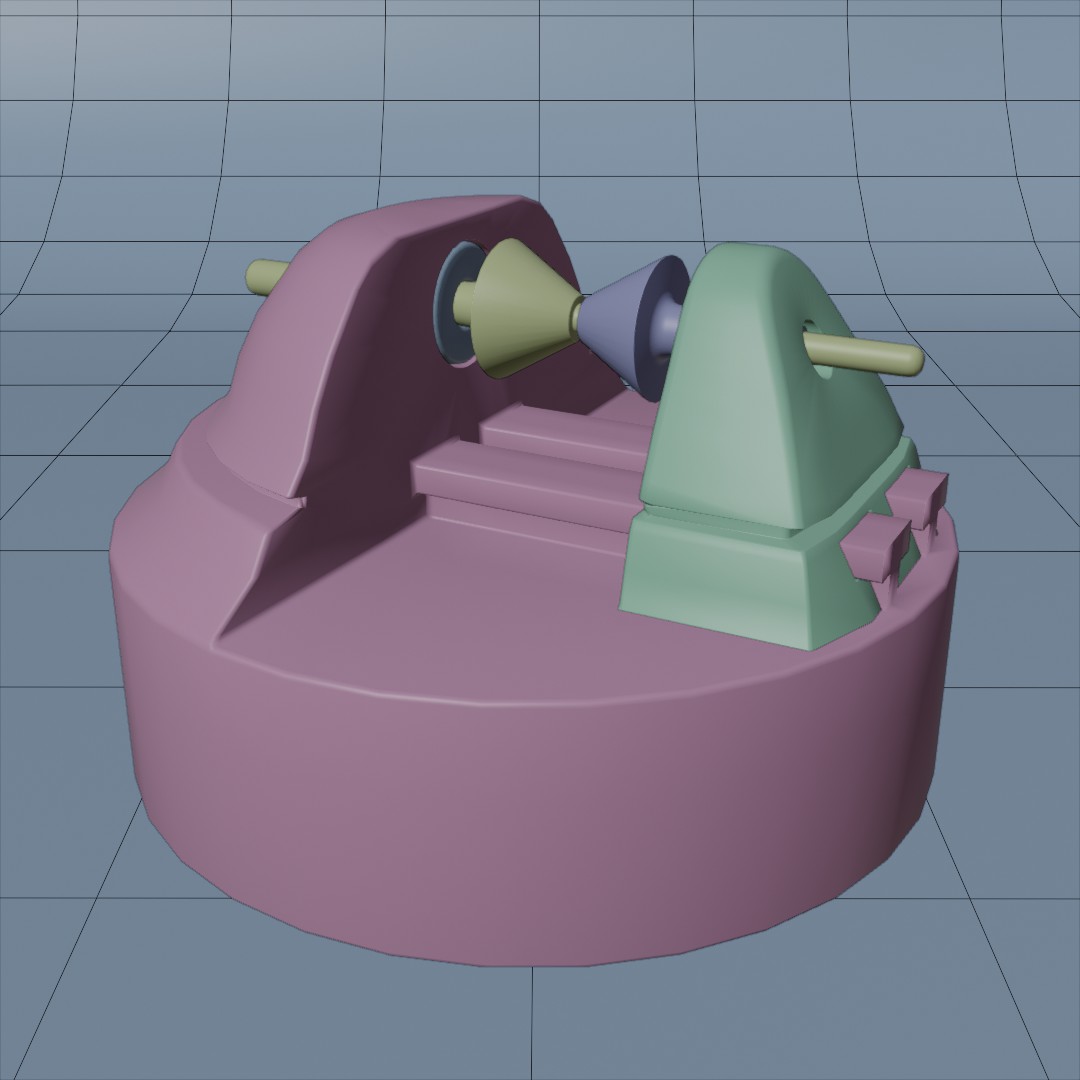 3D Printed Carving Mount
I've been carving a lot more, both with the bent wood rings that I make, but also in general. For carving the rings, though, I need a stable mount to do that detailed carving work. Engravers have something like this, and they look really great. It's basically a swiveling or ball-mounted base with a surface that you can mount the ring or other carving surface upon. The problem, is that this kind of engraver's mount is really quite expensive, precision-engineered from heavy-duty materials. Most of the woods that I carve are no where near as hard as the metals that engravers work with. I have a 3D printer (a fine gift from my family for my birthday) and I'm pretty good with "that whole 3D thing", so I started wondering if I could design and print my own custom mount.
So I fire up my weapon of choice, Blender and get to designing. The key specs for the mount had to be the following:
Support a weight (roughly 3 lbs) in the base so the mount doesn't move.
Swivel or otherwise rotate in the vertical axis so I can get around a ring when mounted.
A mount for rings that spins in the horizontal axis and supports a wide range of ring sizes.
Strong enough to support me bearing down on it a bit while carving.
Using those engraver mounts as inspiration, I got my base design sorted out. When I posted it on Instagram, I got some pretty good response and feedback.